Obstacles In Life
April 17, 2012
Obstacles are something
that we have to overcome.
It's where you're going
not where you come from.

There are times when
you don't know what to do,
or where to go or where to turn,
you think it's over and your life is through.

However,
that's not the case.
You're going through this
to get something, or get to a better place.

Yes, I admit it's hard
But no one ever said it wouldn't be.
and you're not alone,
you won't drown in the sea.

I know it seems
like you're going in circles, round and round
but just because you're stuck,
don't skip town.

Overcoming obstacles
is like learning to drive.
If you want to make it out,
you have to strive.

Your obstacles
are trying to take you somewhere.
You have to go through this and that
and you can't stop there.

It's okay for you to cry
but you have to toughen up.
I know this road is long and hard,
and I know it's going to be rough.

When the tough gets going,
you have to stick it out.
Getting through your trials
is what life is all about.

We must overcome our obstacles
no matter how big or small.
For we can't overcome only one,
but we must overcome them ALL.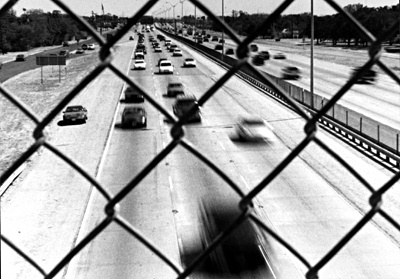 © Matt Bullock, Highland Village, TX