World War I
April 17, 2012
Young, strong, and full of vigor.
I was the perfect choice for a soldier,
But then again, they told us that we all were.
It was my duty to fight by my brother's side,
To defeat the enemy.
Sometimes I forget who the enemy is.

I wonder who that man was that I just shot.
Maybe someone's brother,
Someone's husband,
Someone's father,
Somewhere inside me, I know
That he was someone's son.

It all seems to happen in slow motion
Yet so fast, in the instant of a breath
And suddenly
My comrade lies gasping beside me.
So much blood
There's so much!
And he's crying
For his mother,
For his father,
For his wife,
For his son.

I hold his hand and wait for it to pass
Darkness creeping in the trenches,
Wait for it to pass.
That man that they just shot
Was someone's son.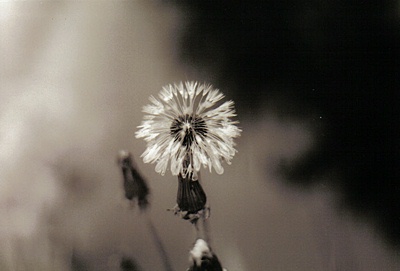 © Sarah S., Poland Spring, ME