Building Hearts
April 21, 2012
After her diagnosis, I was
hardened--
my childish glass-and-wood heart collapsed
and was replaced by one
of steel and concrete--materials that hid
what I didn't know,
what I refused to believe,
what I convinced myself, and
what I'd lost along with my innocence.
Behind the cheerfully painted
facade and the reinforced walls
my heart was full
of questions and denial and secrets
until you.
Your heart had been
a twisted, bombed-out wreck
of steel and concrete since
your first night
on the streets and so
you recognized
what was inside of me.
Together, we tore down, girder by girder
my inhuman skyscraper heart
and rebuilt one of glass and
wood and this time bricks
because, after all, I'd still been
hardened.
Now we're working together
on your heart, which may
be like one of those
houses that's always
under construction
because the homeowners are never really
finished building.
It took half a year just to raze the wreckage
and it's still sitting
on the sidelines in plain view and
we still look at it, you especially
even when we should
be working, but
the foundations have been laid and now
log by log the house
is coming into being and
even in its current state
it's beautiful.
I hope someday
we'll both be whole, even though we've both
been hardened--
but perhaps we'll never
truly finish
building.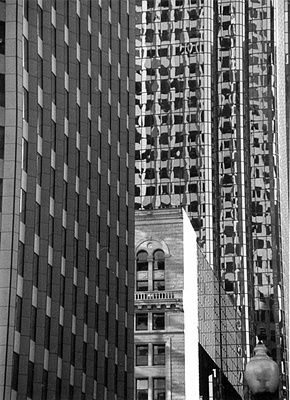 © Natalie D.,Marblehead, MA