I Remember
April 20, 2012
I remember
Talking with you about where lost souls go
Playing dungeons and dragons with you
Carving our names into the chief Indians headstone
I remember
The connection we had
How you never sugar coated anything
How you always kept the house below 60 degrees because we both catch fire over 70
I remember
Pizza hut with the family
And dirty Santa with Rhonda before she died
The Mickey Mouse book
And racing the sun home in a beat up white pickup truck
But more than that, I remember
Seeing weed and a crack pipe behind a framed picture of us.
I remember
Where you were arrested

How I screamed to the cop and defended your name
Kissing you goodbye as you whispered "I'm sorry, please take care of them."

Holding the butterfly printed diaper bag with the baby crying in my arms and the kids hugging my waist tight
I remember
How I gave my life to the kids
And how I had to leave, promising I'd come back, that I'd always be in heart
I remember understanding how much weight being the Head Sanders bore

So I
Remember
The filthy houses, the good and
Bad
The screams
How we only ate tortillas and cheese because we couldn't afford food.
But when it all came down to it
The thing I remembered

MOST
Was having every detail of the last time I saw you in those cuffs
Imprinted in my mind.
Caging me
Because at that moment, I

Forever
gave up on my childhood fantasies.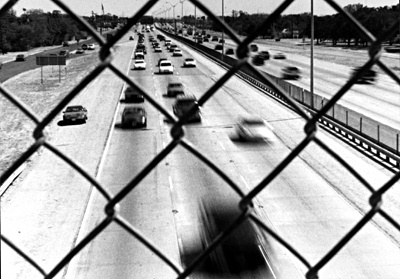 © Matt B., Highland Village, TX