I love you
April 16, 2012
Baby blue eyes,
Soft velvet lips.
Big strong hands,
placed lightly upon my hips.
Rain pouring from the sky,
But we just don't care.
My hair sticks to my face,
Wetter than the air.
In the rain we dance,
until we are completely soaked.
Slowly you pull me in,
Kissing me on the lips.
I can't explain the feeling,
I can't explain the need.
All I can say is I love you baby.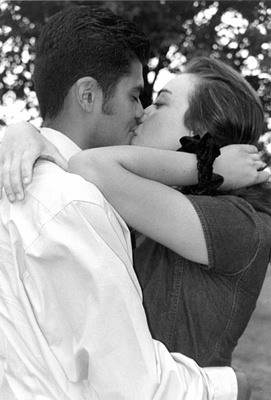 © Yaniris M., Boston, MA