Ocean Blues
April 16, 2012
Ocean Blues

Our relationship is as deep as the ocean,
We jump back and forth from good to bad
And we talk about the ups and downs.
But every time we say goodbye,
There's always something that draws me back
Into your deep blue eyes.
There is something about staring into your ocean blues
That are more blue than the sky blue,
That

My pain remembers how it used to be,
Swimming in the ocean blue.
And something inside me,
Takes my pain away.

I see us swimming in the ocean blue.
With the feel of seaweed on our feet,
And the splash of water hits us right in the face
Makes us feel soaked,
And the heat from the sun keeps us warm.

The ocean tells me you're a wild one,
Flying all over the place due to the ocean waves,
But all I know,
Is that if a wave comes and takes you down,
I'll always be there to pick you and your ocean blues back up again.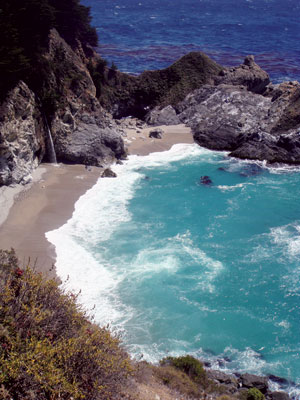 © Piper C.