My Father
April 16, 2012
When I was only two, you left me alone,
I never got a reason why,
Only your back saying goodbye.
All I could do was sit and cry.
At the lose of my father
Who wouldn't even bother

When I thought you would come back,
All I got was a call back,
Saying that you had to work
So I sat there reading a book.
I would always call,
But all I heard was the message
Saying "hey you have reached Marty Kenyon,
Sorry im not here right now……."
Like a nail going through My heart.
Because I know that
you will never be
</3

When I wonder why you left me
All I could see, how you will never be,
Because you will never see,
How much you meant to me.

Now when I think about you,
All I can do is realize how much I hate you.

When I see your face,
All I want to do is scream
You really don't know how much I hate you,
Because you're never around,
But even though you are my father,
I still have to love you , wait,
Scratch that, I don't love you,
If I said I love you, that would be a walking lie
Because,
You were never in my life.

Where are you now
When I need you around
All I want to do is yell,
"I HATE YOU!!!"
But you will never understand the riddle
Of how much I hate you.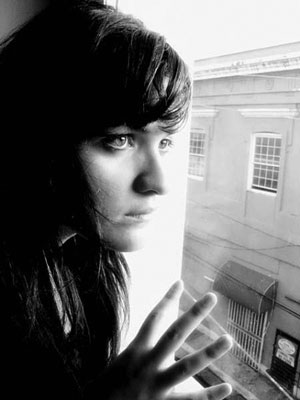 © Eveliz V., Bayamon, Puerto Rico