Dreams of the Moon
April 20, 2012
I've been told,
As I'm sure you've been told,
The sky is the limit,
But forget it.
The sky is not the limit.
Put aside what you've been told,
And think,
Think what the human race has done,
In the past year, in the past 100 years.
We have walked beyond the sky.
Tell yourself,
What you need to hear,
What you know are the pointless dreams,
Dreams of the moon
We have walked on the moon.
Now I tell you,
Dream past the sky,
Dream past the moon,
Dream to the furthest reaches of your imagination.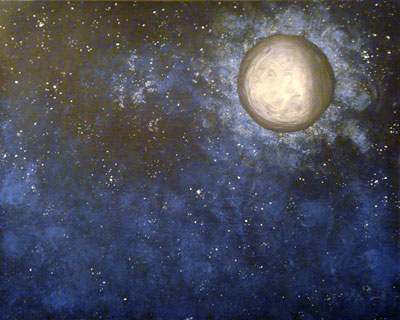 © Allison H., Vancouver, WA