EYES!
April 17, 2012
Eyes, green like a freshly cut lawn-
A glimmer of color during a cyclone.
Eyes, blue like a coursing river-
The current tosses you around.
Eyes, brown like the withered limbs on a tree
Withstand the scars of time.
What you see changes who you are
Either containing or destroying your innocence,
They convey all emotion
Otherwise submerged
20 feet under.
Greed, jealousy, joy,
Love, hate, and admiration.
Silently speaks your true feelings
Like a singer vocalizing their thoughts.
They are as pure as diamonds.
Look into them like the soul of another;
A hard covered book revealing a story,
Flip through its pages like days in their life.
A tale of someone's life-
The hardships and happiness.
Heartbreak appears as scars,
Happiness radiates as atom bombs once did.
You shed the tears of past memories
Of what you used to be
Conceiving something new.
Eyes are simple, unmistakable, and unique.
Eyes are what make you.
Eyes are you.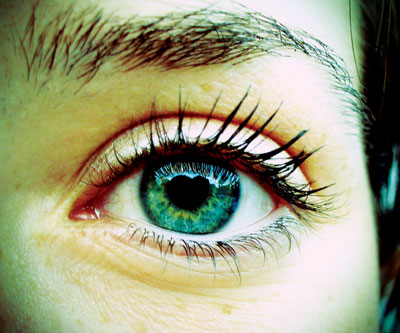 © Michelle K., Vancouver, WA