This tree is
April 18, 2012
We are young
at the base of this tree
where we have spent our youth.

We aspire to learn
how many elementary limbs
it takes to surround this great oak.

This tree is so big,
we say at the demand of our parents for conversation,
our teachers for grades. They silently agree.

We grow, externally
(shown in the dependable pencil marks
on the wall in grandpa's laundry room or

the poisonous collection of makeup
we put on and never take off)

and internally as well, (when our mentors grapple
at our untimely evolution
into raw confusion and dissatisfaction,
our contradicting observations and opinions
on this destined existence).

Overtime, this tree fades in and out of our consciousness.
A consistent uncertainty grows under our skin,
infecting our daily lives with anxiety, until

we recover and gradually forget to acknowledge the existence

of this place we once found to be so soothing.

We are older now,
and we return to the base of this tree and describe,
This tree is so small.

Our children think differently,
they tilt their heads back, looking at the tree, then back to us.
This tree is so big, they declare

and we silently agree.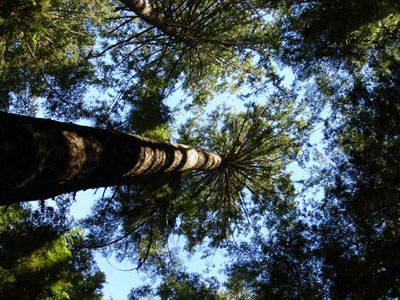 © Janine M., Winnipeg, MB, Canada