the reason i loved you yesterday
April 18, 2012
daddy, you sang me a song of forever and always. you held me in your firm embrace. you promised me you would never leave, that you would always protect me from the demonic world that licked our walls.

with big blue eyes i looked up to you, inspired. you gave me a young childish exuberence filled with wonder and happieness.
but as time grew and memories faded, your eyes clouded with fog. you were no longer the daddy that had sang me that song, that song of forever and always. your heat was no longer with the girl you had made your promise to.
so we left. and as the hurt in your eyes turned to pain you did things i will never forgive. we no longer talk because the rage in your eyes reminds me to much of the past. it reminds me too much of what you did that one night.
every day i go back to the
happy place of memories you have forgotten and call out. i call out in desperation for you to return to me, to love me once more, but there is never any reply. not even my echos are herd, the darkness swallows them up too fast.
so im sending this letter to my daddy because hes lost. if you find him again please spare a chance to stop and visit me in our crumbling kingdome because i still call out every night for you.

but there is never any reply at all....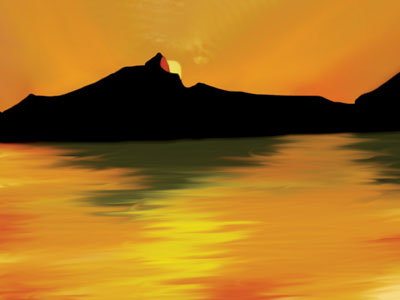 © Rachel M., Camarillo, CA