Missing Father Figure
April 18, 2012
Dad, how are you?
I can't wait to see you
It's been almost 14 years—over a decade.

Everyone tells me that I have your eyes
Your height.
Mom told me I was
A spitting image of you—a chip of the old block.
But I wouldn't know.

I wish you can see me now.
I am in high school.
You have missed
My first words
My first steps
My first report card
My first everything.

I would say that I love you.
But how can I love
Something that wasn't even there?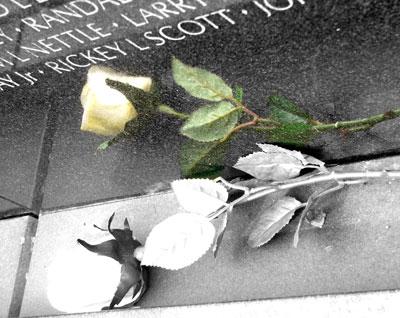 © Kimber E., Yorktown, VA