Magical Christmas
April 16, 2012
White wondrous snowflakes gently fell from the picture painted sky.
They shimmered and sparkled,
Dancing their way to the ground.

Wrapped in my toasty blankets,
Snuggled up in my comfy bed,
I watched the winter wonderland form outside my ice covered window.
Finally prying myself from my cozy cave,
I wandered downstairs where I was swarmed with the warm aroma of
Cinnamon and gingerbread.

My mothers face lit up like the sun and whispered "Merry Christmas love!"
All the children were still asleep.
But that did not last long,
For they too, were drawn into the kitchen
By the delicious smells swirling throughout the house.

The fire crackled and popped; also thrilled about the holiday I assumed.
In a house with such a large family,
It doesn't stay quiet for long.
Children laughing, screaming, and crying of excitement.
The beautiful wrapping paper was ripped off the presents,
Tossed to the side like an ugly old rag doll.
Toys seemed to fill the room
And the children had permanent gleaming smiles.

My parents and I watched them tear through the excitement,
And I remembered how I felt on Christmas when I was their age too.
The tiny detailed snowflakes continued to fall outside,
And I watched them dance, all the way to the ground.
Christmas is such a magical holiday,
Even the snowflakes want to celebrate.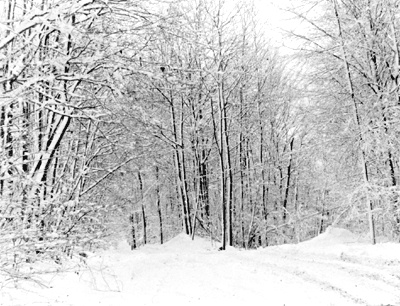 © Thomas S., Portville, NY