Love=Pain
April 18, 2012
Love.
Love is pain.
Love is hurt.
Love is there
Then gone.
Love destroys.
It is powerful.
Stronger then life
Stronger then death.
Love is a connection
For destruction.
Love keeps you angry.
Love is hatred
Love is mean.
Love makes you weak.
Nothing but a cold, hard path to
Hell.
Love is violent
Love is poison.
Love is engaged in your psyche.
Never lost.
Love leaves you hungry
For hope, truth, and life.
Love is a constant pulse.
Love holds grudges.
Love is a drug.
Addictive.
Love is contagious.
Love is a loss of control.
Love leaves you
Breathless.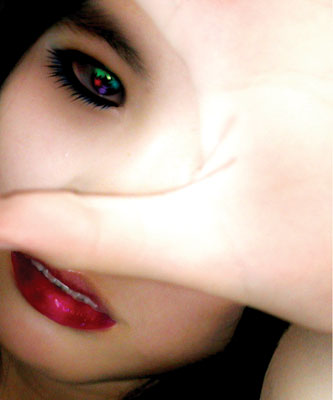 © Victoria W., Arcadia, CA