Down and Far
April 18, 2012
Clouds gather and a water drop
Descends into a hidden cataract.
There it falls, greeting the icy waters,
And down, down, down, the it journeys further.

Sharp rocks poke out of the rushing stream.
Clear like glass, it ventures further through the trees.
The stream thins out and slows to a trickle.
Far, far, far the little stream travels.

Another river roars and rushes past.
The little stream is dragged in at last.
The helpless drop finally escapes,
Down, down, down a blue cascade.

Pitter-pat the water falls,
Down against the muddy walls,
To an expanse of endless waters.
Far, far, far the lake goes on.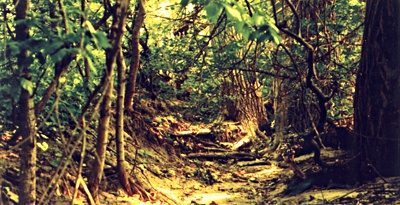 © Dan B., Papillion, NE