The Stone Man
April 18, 2012
I.

His hands are smooth as limestone.
His stance is firm as granite.
His face and neck are chiseled marble.
His august brow is flawless amber.

Voiceless sentinels, stone men are.
Locked away in self-made prisons.

His lofty glare bores through me.
His archaic eyes are stones as well.
His irises are black as obsidian glass.
His scrutiny no one can withstand.

Essences of diamond, stone men have.
The hardest, sharpest, coldest edge.


II.

Look into The Stone Man's soul:
You will see it is
falling to s h r e d s
a fragile bird in a topaz cage.

Look into The Stone Man's heart:
It is
aching with regret

and 10,100,000 years of sapphire tears.

Look into The Stone Man's mind:
You will find a river of sor-
row
eroding away his emerald dreams.






III.

Once upon a long-ago time,
when The Stone Man lived on a living Earth,
and 10,100,000 deaths had not yet died,

The Stone Man's soul
saw the Sinister Snake Woman,
and his heart
heard the Harpy's hideous cry.
His mind
misjudged the Malediction of Medusa,


And f a r, f a r away
(in the bottom of the ocean)
where mermaids sing and sunlight dies:
there,

The Stone Man let his Love lie.


IV.

Now say with me as we w h i s p e r past:

As long as the moon drops tears on the sky,
and the sons of the angels cry for blood...
as long as the earth whirls 'round the sun,

I will hold the quartzite hand of The Stone Man,
and I will gently rock his garnet heart,
for no one in hell can touch my Stone Man...
lest his amethyst eyes tumble apart.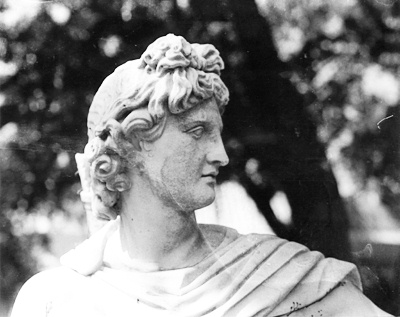 © Josh W., St. Petersburg, FL