Falling Like Leafs
April 16, 2012
As I walk I hear the
CRUNCH CRUNCH CRUNCH
of golden, orange, red, and yellow.
Crisp air fills my lungs.
I breath in slow then out.
Closing my eyes and taking it all in.
The kingdom may be broken, but the fall is not.
The biting cold fills me with warmth and hope, like hot chocolate.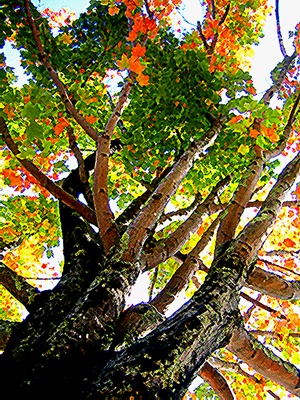 © Kathryn R., Shelby, NC