Firework
April 16, 2012
A flash of color cuts the darkness
And dwarfs the shimmering stars.
For a moment you admire its beauty.
But as quickly as it appears, its gone,
Fading to nothing but darkness as
Its sparks are swept away in the wind.
You murmur, "Will I ever see you again?"
But your attention is fleeting,
caught by a source, maybe not as beautiful,
But certainly longer lasting, the fire.
It's orange heat more comforting
Than a distant twinkle in the heavens.
As you watch the flames stretch toward the sky,
its sparks remind you of a vague memory,
A faint shimmer of color against a backdrop of stars.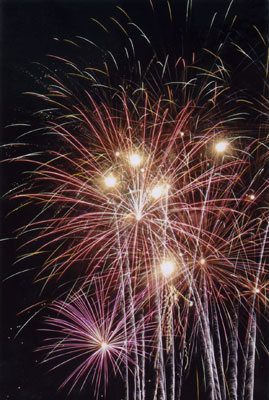 © Michael D., Hawthorne, NY