Somehow
April 16, 2012
Tears fill my eyes,
As I feel his kiss,
For the last time.
I close my eyes tight,
And hold him close,
Knowing this is the end.
He's leaving now,
I hope he finds his way,
Somehow.
I still hope he'll be okay.
Trying to understand,
What's going on with today.
My life is crashing around,
I've let go of so much,
In a single moment.
Memories, tears, and laughs,
I'll never be able to recall.
I wish it meant nothing at all.
Places I'll never go again,
Talks I won't forget.
No more us.
No more you.
My best friend turned into my forever,
and now he's gone, forever.
I can't bear to look back now,
But I know you think of me,
Somehow.
Just a tug on my heart,
A feeling in my brain,
Nothing is gonna be okay.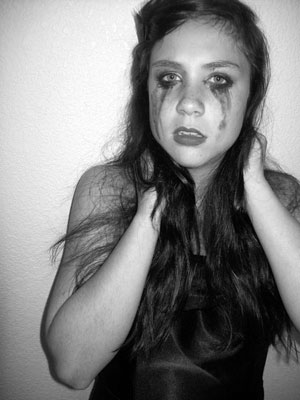 © Tiana D., Monument, CO