Hannah
April 16, 2012
Hannah.
Hannah, who are you?
You're that girl.
Dye your hair black,
know what's is in or out,
set trends,
make it your business to know who is or isn't dating who.
But who are you really?


A troubled girl?
A popular person?
A traveler?
A loner?
A person who needs attention?
Someone who's dad left you?
A girl that cries when no one is looking?
A tough girl that can take down anyone with a glance?


Please, let me know who you are,
Hannah.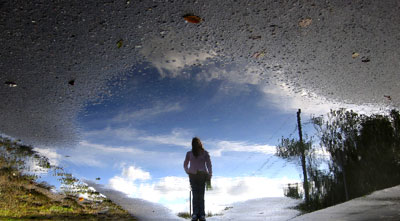 © Daniel H., Oak Bluffs, MA