Another Way to Forget
April 14, 2012
Do you ever think,
While traveling down
A busy freeway
As hundreds of
Fast paced cars
In daily transit
Surround you,
That perhaps,
Swerving into the
Opposite lane
Might somehow ease
The overwhelming pain
Inside your heart?

Maybe the sudden
Impact of metal
Against metal
Could launch you
Into immediate
Peace of mind where
Vulnerability
Could never reach you
And being strong only
Meant staying alive.

Do you ever wonder,
How long the
Rocket ride in an
Emergency vehicle
Would give for some
Sort of self reflection?
Would the wounds
Inflicted from shards
Of spewed fiber glass,
All simultaneously
Bleeding into
First aid bandages,
Allow you to
Possibly forget?

Does this chance
Of no recollection
Tempt you to do
Something you could
Never take back?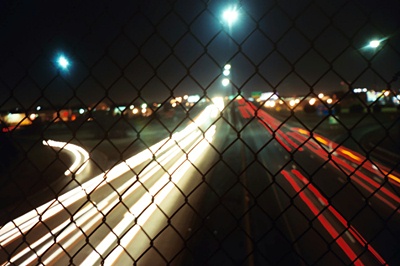 © Jordan L., Wichita, KS