The Abyss of Solitude
April 14, 2012
She watched as the remains of the broken bottle danced on the tile.?
The pieces of crystal,
Once burning with ethanol,
Now screeched in delight -?
As their corners met for just an instant.
Some held together,
Unwilling to let go.
Others awaited their fate alone.
She traced her tongue over her lips
And felt the sting of the drink,?
Once more.
Her arms limp as the water swirled down the drain In zig-zag patterns,
Desperate to escape.?
She let the fluid cram her brain,?
As the anesthesia travelled through her body.
And as she stumbled out of consciousness, ?
She madly clung to a memory of merriment.?
Remembering the pigtails and the carousel,
The days she spent searching for her silhouette,
?In this cynical, cynical world.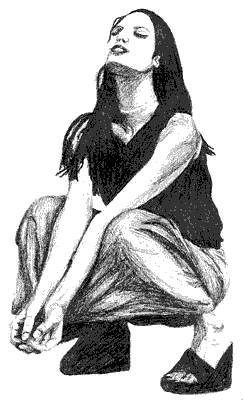 © Danielle B., Cordydon, IA