Colorblind
April 14, 2012
I was born into a world of color.?
My mother always said I was meant for greatness
The future of the family, she called me
A pawn of fortune,
As there is no fate
If she's already decided?
That my life will be great

And with that,
She includes who I will love
A man of wealth and grandeur?
But not a drunkard, or a poor?
Like my father
A mistake she regrets.?
The man cannot be black, she says,
Advance your race and things will prosper
You were meant greatness, today, tomorrow, and everafter. ?

She says that A black man will steal
And run away with my heart
That I cannot depend on him,
Because his skin has already been marked.
And I must remember a woman's role is minimal
And without a "decent" man
I cannot possibly stand --

I tell her no.
I am an individual with my own opinions
Stuck in a world of zombie minions,?
There is no difference between?
Blacks hispanics asians and whites.
In a sea of darkness
We stand divided
Because people like her
Convince their little girls
To be afraid of the men with mocha skin?
And instead choose the pearls.

I am a woman,
Yes,
As is my mother
But we disagree upon a tribal point.
Humanity is about equality
And one without the other cannot survive
Because living in denial
Is living a lie
And if we lie for long
It become a truth.
And we believe that men are great,
Depending on their skin tones
And women must succumb
To make their existence worth some
In the eyes of a jury.
But I stand as chief justice
And my defective eyes are colorblind.
I open the rusted, ?dark Oyster,
To find an even bigger pearl inside.

And so now I tell my mother
That life is more than what she thinks
That times have changed,
People have bled,
And together we now sing,
Of the times in war that we judged by skin
Instead of loving each other
Like kin.

And yes my husband will be composed of white
The white of his eyes
The whiteness of his teeth
But he may be of any race
And he may be of any size.?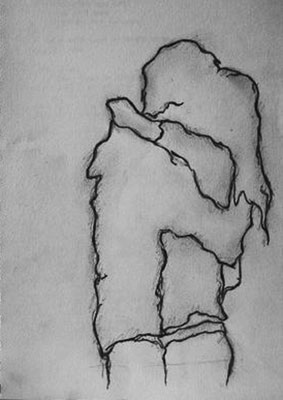 © Nicole B., Newcastle, WA