Impulse
April 13, 2012
Sprinting
Running
Faster, faster
Are we moving forward?
Backward?
Here we'll hide,
I grabbed your coat.
I have a map,
Where will we go?
Let's plot a trail,
Where do we start?
And here's the end
X marks the spot.
It's not a race,
But we will win.
We'll sip on lust
And dine on whim.
But what?
What will we eat?
We have to leave.
Pick up your feet.
Let's carry ourselves
Across the sea.
Or run away and hide, will we?
And hang our heads in cold defeat?
No, no, not me
For surely we
Can go back to our family.
This turned out bad
For both of us.
We went too fast,
In such a rush.
We should've stopped
And thought to plan
Instead of running on command
And now we can't do this again
So take this napkin and a pen
And remind yourself of this event
It hadn't ended how we meant.
We just wanted to be free,
I wanted you to run with me.
But this, in our society,
Is worse than what we thought to be.
It was dumb and on a whim.
Don't dive when you don't know to swim.
For drowning is a common death,
A death of childish carelessness.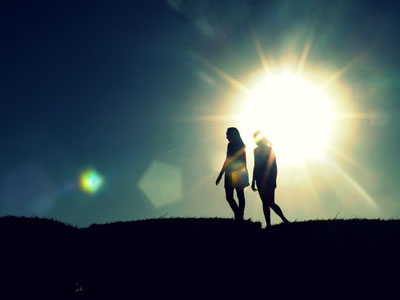 © Alexzandria R., Salem, OR