"Life"
April 9, 2012
Life is a huge mystery.

How one can ever begin to comprehend the ways of life is irrelevant.
I try to understand, but my mind just goes blank and my thoughts turn to stone.
Like a house made of bricks… Each one plays its part to support the big picture.

But what is the picture?
Is it you is it I?
Or is it merely our imagination defining what we believe impossible?

I am me.
But who is I?
How am I supposed to know?

Who is he?
He is brave, he is bold, he is daring.
That is what my mind perceives.

Who is she?
Flawlessly dancing, she must soar above them all.
I believe so at least.

But who is I and who is me?
How am I supposed to know?
I look around deep within, because there is where my heart does grow.

We all have a part to play in the picture called life.
Whether it be petite or grand, it does not matter.
The admiration outcasts it all.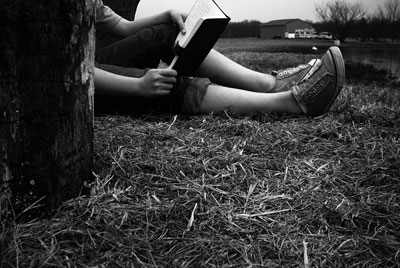 © Kristen D., Kenton, DE