The City of Man
April 9, 2012
Upon a pedestal stands a giant
Brazen,
Proud in his defiance
Of a Nature that would seek to humble him.
His knee will not be bent;
The usurper will not be crushed.
He stands erect,
One hand stretched skyward
To catch the blazing sun in his
Palm.
The other lingers
In the direction of fair Earth,
As if to say farewell
To a beloved Mother
That he has long outgrown
As he prepares to leave home.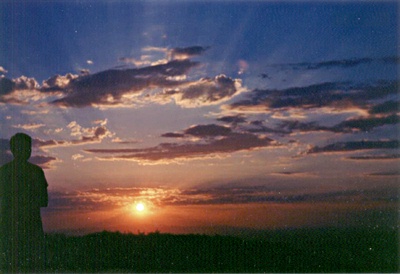 © Jovee B., Dededo, Guam