The Pain That I deserve
April 9, 2012
My mind is set,
my eyes go clear,
I let go of it all,
And feel no fear,
I feel the air,
rushing against my skin,
I listen to the cars,
overpowering the wind,
my legs keep moving,
even though they burn,
but the worse it gets,
the more I know I've earned,
"I will never give up!
I will never accept defeat!"
words taken from,
the Soldier's Creed,
a part of who I am,
and a motivation to go on,
a reason to keep pushing,
something to keep me strong,
my lungs take in the in the cold,
and my legs burn worse and worse,
a pain that I don't want,
but the pain that I deserve....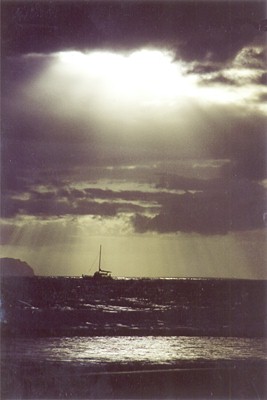 © lily H., Kekaha, HI