The End of Us
April 13, 2012
The two girls stand side-by-side
Grinning,
Knees and elbows a collage of scabs,
Memories from every late-night adventure.
Even from this picture, it is plain to see.
You have always been the Brave one,
The Strong one,
The Fast one,
The Smart one,
The Beautiful one.
I have always been Your Little Sister,
Safe in the shelter of your shadow.
Throughout my childhood, I realize,
There was no Me.
There was only Us.
Since before I can remember,
I have never been Me.
You have never been You.
We have always been Us.
But now You are gone,
Leaving Me alone to meet the person You left behind.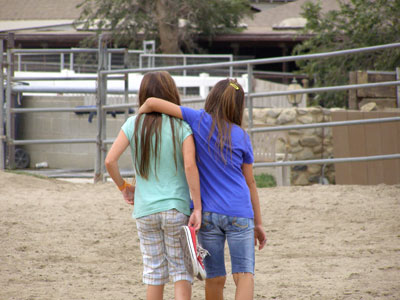 © Austin K., Studio City, CA