Who's Choice
April 12, 2012
Docile and flippant she stands
Left behind
Not knowing what happened she waits.
In vain she asks if something she said upset them.
They stare at here as if she a translucent can waiting to be kicked.
Cruel mocking begins to eco through the crowd

A choice to be or not to be
A choice to please so much, she
Disappoints
Lost in other popularity she waits
The choice to stay frightened and hurt was up to her

Friends mock and talk to her like she was a piece of trash.
Lost in a world that is advancing and shifting so fast
She becomes a puzzle piece that doesn't have a place
She can't be molded and snapped back into place

Who cares about me she tells herself
Battle between right or wrong
Stay me or change to "fit"
Thoughts of what she wants to be
Needs to be
Can be
Fills her mind

Soon that's left is a
Numb worthless feeling girl
Lost in depression and sorrow
Unwilling to fight
She walks alone
Imperfections and perfections take her voice away
Whose choice made her this way?

Society
Friendship
Popularity
A shark tank of lies
Whose choice made her this way?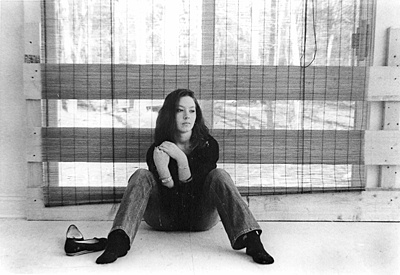 © Crystal F., Marshfield, MA