Breakfast Hymns
April 9, 2012
Oh the pancake,
the cliché of the table.
Only takes a second to make,
and so well known there is no need for a label!

How I love the orange juice,
please with extra pulp.
To drink a glass, I need no excuse,
I could drink a glass in one gulp!

Mmm, bacon.
Salty and sweet,
it's a breakfast food that should have its own nation.
Definitely my favorite meat.

You know what they say, the early bird gives the egg!
White whites and yellow yolk,
Give me some please don't make me beg!
I was hungry even before the shell broke!

Dear sweet, succulent cinnamon roll,
your warm dough melts in my mouth.
I would eat you even if it cost my soul,
In the winter, I beg you not to fly south.

Yogurt my yogurt,
perfect for on the go.
Your smooth cream could never hurt,
Making smiles since so long ago.

Summer's fruit,
keeping me ready for swimsuit season,
to you I solute!
With you there is no need for treason.

Crunchy granola,
you add texture to my morning.
Eat some of you and I'm headed in the right direction for a high school diploma.
To eat you I need not worry about health code warnings.

Warm waffle.
You are the gourmet pancake,
whose flavors could fill a novel.
I just have to keep you away from my classmates.
Now the oh, so elegant quiche.
Great when I like to feel fancy,
but who can be a lady with the flavors you unleash!
I feel so chancy!

Oh orgasmic sausage!
No such thing as a great breakfast if you are in absence,
of you there will never be a shortage!
A world without sausage will never have balance.

Olala! Never forget le croissant!
Buttery, flaky goodness.
You, I can only pretend to not want.
What you give me is an overwhelming sense of fullness.

Hola, breakfast burrito!
A spicy treat you make,
you make a dining choice unfit for veto.
Take on bite of this spicy meal and I will be wide awake!

Even the picky love the cereal.
Hundreds of brands and flavors,
for breakfasts it is the imperial.
I won't be sharing with the neighbors.

Hope you are hungry,
Breakfast is a great meal anytime,
There are many I haven't mentioned but they are sundry.
Starting your day will start you off feeling prime.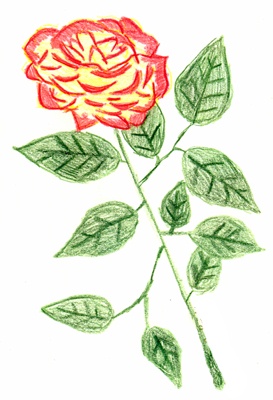 © Kelly Z., Niscayuna, NY