Strong
April 9, 2012
Concrete. Grey, heavy, cold concrete.
Lying for miles like a field without the grass.
But in the midst of all this grey,
A small speck of color caught my eye.

Poking up through the stone,
A single straggly, pink flower reached for the sky.
Begging for someone to care.

I saw this flower,
And my heart leaped.
But at the same time,
My heart sunk.

Instantly,
I thought about the hardships present in my life.
The hard days at work,
The seemingly endless amount of ridicule.

But then I thought.

I looked more closely at the flower.

I wondered how this tiny, fragile flower
Could have ever found the strength to
Poke up through the solid, lifeless concrete.

Actually, I felt a little embarrassed.
There I was, thinking and complaining about how hard my life was.

This little flower, barely alive,
Still managed to shine it's lively color,
To brighten up this mess of grey cement,
To stay strong.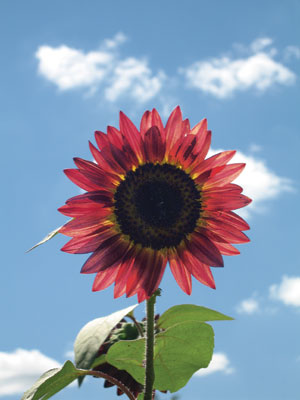 © Lydia N., Greenfield, IN