Prom Queen
April 11, 2012
There once lived a girl
With teeth white as pearls.
Every hair in place
As she stared into space
Not a thought in her head
Besides boys, makeup, and her comfy pink bed.
Everyone adored her
Though inside there lurked torture
As she plastered on a fake smile
Pondering all the while
Who will be the next prom queen?
This thought clouded her every dream.
So she laughed at their jokes
Although she never spoke.
In her mind she lived in an eternal beach,
Some say she has the brainpower of a peach.
Some say otherwise,
And she basks in the white of their lies.
But it didn't matter to this teen;
No, she only wants to be prom queen.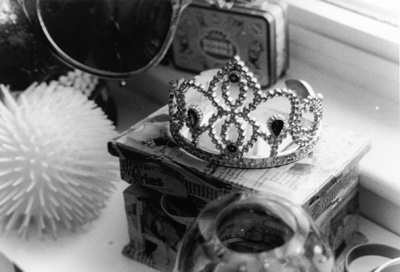 © Bayta R., Beverly, MA