Come Back
April 9, 2012
I can still remember the way she held the green teddy bear I gave her for
St. Patrick's Day, the way it made her so happy and how she couldn't help
but to run her fingers through my hair.

I can still remember the way we held hands and how when we touched our skin fit together like a puzzle or how I looked in her eyes and they said, "I love you."

Come back, I miss you holding my hand when I was lonely,
Come back because I want you to run your fingers through my hair again,
Come back because I've decided I want to fall in love and I thought that maybe you could do it with me.
Come back because when I close my eyes I see your beautiful face staring down at me and I see
your lips mouth the words that you love me and I don't know how to make it go away,
Come back because I miss the way that you made me so happy with just a smile,
Come back because I miss the way your soft golden hair felt when it embraced my neck as we kissed.

You left me though and I know you can't come back and I know you won't
throw your legs around my waist and hug my lips with yours and tell me you love me
Because I know you don't.
You won't come back and beg to be with me and batter your puppy dog eyes at me and
Watch a cute movie with me and hold my hand
Because you already found someone better to do it with.

And I thought you loved me.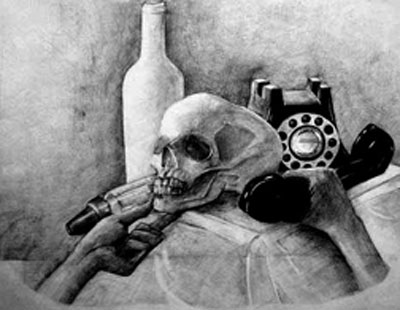 © Xiao H., Naperville, IL