Written Cruelty
April 7, 2012
My eyes can't focus
Words, endless words swim before me
Never-ending, all seems cryptic.
Mind unstable, I'm unable
To think critically right now.
Don't ask me how
this just happened,
this strange feeling.
This maze of forced thought
May stretch forever,
Oh, my numb and smothered soul,
I wonder….
Shall I ever find respite?
From this long and tedious fight?
Tears threaten my weary eyes,
Warning of the coming battle,
though I know it, and fight it still.
Like a soldier, I take up my pen, my quill
Swords made of ink.
Face the page upright,
Knowing I'll see this demon all night,
And all day and back again,
In this vicious circle I am victim,
Willing no, but determined, yes.

I'm overwhelmed by the sheer force of you.
Finals.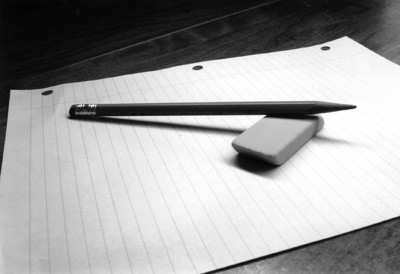 © Michael H., Mildford, CT