My Brother's Dog-Tags
April 12, 2012
I stood there in awe of what I was seeing,
Could this really be happening?
All around me I was surrounded in gunfire,
Searching for the one that was my brother.
When I heard a voice say in the creepiest way,
That if I continue, well I would not live to tell.
But how did this war erupt in my backyard,
Surely this should be happening across the world.
The next thing I know I'm hiding in my closet,
Hiding from these people that we marked off as terrorists.
I don't quite remember what happened after that,
I just remember waking up to a terrifying tap.
That is where my dream ended,
And from now on I will never go to bed with my brother's spirit.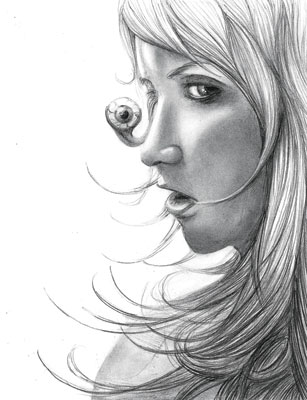 © Jessica P., Bethel Park, PA