Darkness & Light
April 5, 2012
I am a daughter of the night.
The day is my enemy.
My life is full of mystery and riddles.
No one can figure me out.
No one dares to test me.
Sometimes I can soothe; other times… I haunt.
Life is simple.
But terrifyingly tiresome.
I'm scared of what light brings.
I'm scared of the hope of a new day.
The birth of a new life.
I don't know what my purpose is in the darkness.
People aren't coming around as much.
Their faces aren't as grave and distorting as they once were.
Instead, they show happiness and beauty.
They show faith and trust in something I haven't discovered yet.
But, I want to.
I want to know what makes these beings so confident.
So alive with joy.
It seems very pleasant. And warm.
But, I'm scared.
And I am unsure why.
Why would I be scared of something so magnificent?
Why should I be?
This Being has never harmed me.
Unlike the one I am subject to now.
My controller now is harsh and lifeless.
He shows no mercy.
No love.
But the light's master seems to be radiating with love and mercy.
So why should I be so hesitant?
I understand now.
I know what I must do.
I must go and make my own choice.
I can't be controlled any longer.
I have discovered the Way, the Truth, and the Life.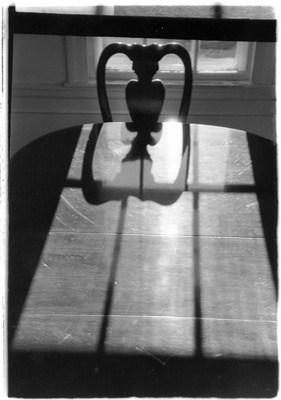 © Ben Q., Marblehead, MA