Over My Rainbow
April 7, 2012
All the world needs is a little renovation,
a man like me with a lick of innovation.
Do you feel the good vibes as they start resonating?
The fine vibrations of the masses celebrating?
It seems like everyone's chasing pots of gold.
I get mine when I take a slide down my rainbow.
Everything I get I can't help but give,
the colors of my life that shine, roygibiv.
I'll provide all you need, no need to suffer, man.
Look, I got some apples, now we'll go have supper, man.
I know at times the world is at its worst
but you can't be sad without really being happy first.
Just recite my quotes like the pope reads a bible verse.
When the rainbow ends,
I can't help but go back in reverse.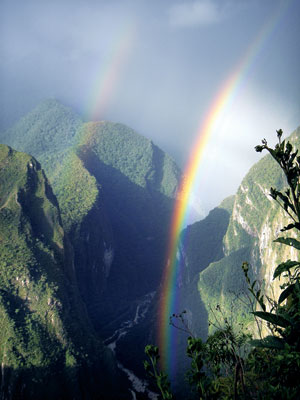 © Benjamin C., E. Norwich, NY