She Was Saying Good-Bye
April 5, 2012
My friend once said,
"my life has become so corrupted."
It was the last thing she told me,
cause, that day a tear rolled down her face-
It meant she was saying good-bye.

I didn't know I wouldn't never see her again,
I tried looking for her;
to tell her everything was going to be okay,
but it turns out-
Today, she is laying in her grave.

She told me why she would die one day,
and I will never forget her words.
She said, "One day everyone who hurt me will understand what I wanted when I'm gone."
And now, her words live in the hearts of those people today.

Those that hurt her,
they always told lies behind her back about her.
They told her she was not loved,
and that they didn't care.
Her own family put her down.

So, one day she made up her mind,
and that was to be set free.
That's why she vanished that day,
and now I put flowers on her grave-
Now I ask, "Why people are so cruel to make someone want their life to end that way?"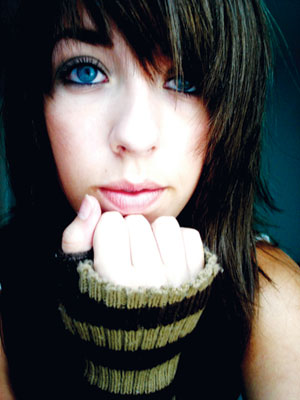 © Brit H., Peabody, MA