The Promises of Partnership Pt.2
March 22, 2012
The promises of partnership are the vocal bonds of love,
doesn't mean that you have to be married,
make them simple, set in stone, make them true,
don't turn back on them,
keep those promises and make them strong.
the promises of partnership come with difficulties,
others appearances, distractions, the things that lead you
from those promises into disgrace.
remember who you love, and what they've done for you,
their sacrifices to accommodate you, their effort,
recognize your promises.
the promises of partnership come with many rules
but if you're in love, they won't be hard to follow.
be true to your love, stand by them, take care of them,
do what you can to make them smile.
easy to do, easy to follow.
love is easy if its pure and true, relationships are easy
if the love is true, and promises are easy if the relationship
is strong and true.
its the promises of partnership, the endless love between two
people and the endless bond of friendship.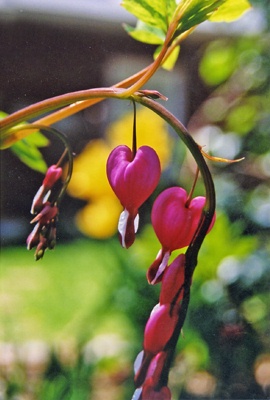 © Sophia E., Wilmington, DE