I see
April 8, 2012
I see car crashes caused by drunk drivers
I see celebrities dying with needles
Still left in their arms
I see black men with their
Pants below their presented intellect
I see a boy with soft raindrops coming
From his eyes because he just simply longs
For his father
I see that same father conceiving another child,
When he knows that he will only make
That child weep as well

I see violence in our streets
Poverty in our neighborhoods
And adversity in our homes

I see children walking past the playground
After school wishing they could swing on
That swing one last time but then finally
Realizing that they can't because of men
With guns, shooting out bullets
Like well-fair checks

The image, this site
Only god can help us through this night
We can live, we can dream
But it is harder than it seems
When murders and rapists
Tear-up our lives
Like new folded wings that have never
Learned to fly
Lord I hate this
It's making me sick
Will I ever make these positive ideas click?
Will a man take care of what he has?
So easily made
If not let someone else do it
A sweet child shouldn't carry that blame
God I hate this
It's making me sick
I pray, please let this soon click!!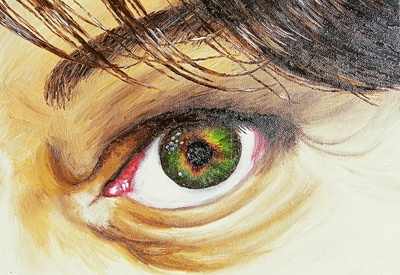 © Alyssa G., Charlotte, NC