My Halo
April 4, 2012
Where's the light to my halo?
Beyonce sings as I remember how the light of my halo got stolen.
Not actually true. I gave it to him.
I gave it to some jerk.
He sweet talked me.
He kissed me as if I was the only girl.
He hugged me as if he never wanted to let go.
He looked at me as if I was the only one in the room.
Told me he cared,
Loved me,
I was beautiful.
He lied to me. Everything he said to me was lie.
He wanted to let me go, I wasn't the only girl, and when always looked through me.
Never talked to me after I gave him my light.
Maybe if I still had my light I wouldn't feel lost.
This poem is for all the people who gave their light to someone and lost the light afterwards.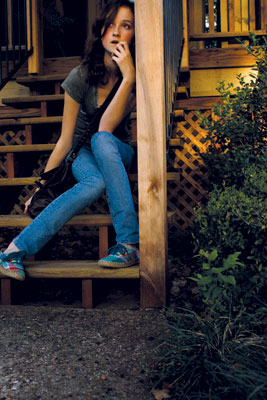 © Alissa H., Double Oak, TX