My 1 Wish
April 3, 2012
The silence drives me crazy,
each day is like 100 years,
I don't know what to do,
not anymore,
yet somehow,
the silence is my energy,
feeds my depression,
and I like it,
my anger grows,
as the other me takes over,
and I can't even cry,
I'm only numb,
staring off into nothing,
responding to words,
words I'm not quite sure of,
nor comfortable with the meaning,
afraid of your touch,
yet seduced,
and everyday,
I can't seem to want more,
but for night to fall,
so I can sleep,
If only,
I can sleep forever,
but I can't,
because it's selfish,
I must go on,
with the strength you give me,
but nothing seems right,
it's never ******* enough,
why am I sad?
why can't I be happy?
is it the fate that I carry,
for the single event,
that scarred my entire life?
or my punishment,
for drawing with blood?
I'm sorry,
I really am,
maybe I can't make you happy after all,
maybe I'm not meant to be loved,
so my one wish,
...your happiness,
I love you Juan.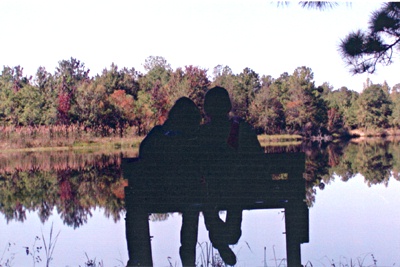 © Heather J., Slidell, LA