The City's Winter
April 1, 2012
There's cold, and clean, and well-scrubbed biting crispness in the air outside.
It tastes like washing your face in the morning.
Like the frost on your dad's car.
Like pavement, rough and dry and icy on your skin.

Do you remember, when your mother woke you at half past three,
dragging you from your dreams
to be dressed and dusted and clumsily buckled?
They took you somewhere you'd never been.
Do you remember the chilly dawn and the cold watery light of the sun?
The convenience store at three in the morning, weak coffee and spilled gasoline.
What you saw when you stared down a cliff face into the sea,
sheer as silk and cold as steel
clear as glass, and brittle.

There are dark circles under her eyes, and her skin is dry and pale.
Hair dull, like wire, eyes yellow, like smog.
Her hands huddle together to keep warm.
There's smoke, like always;
blood, like always;
sun, like always;
but they belong to another time.
Now there's asphalt and iron
amber in the daylight and gray in shadow.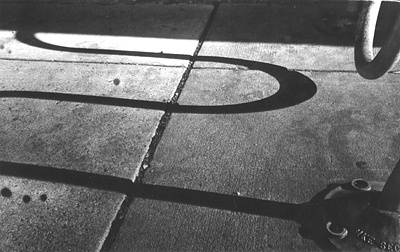 © Sarah S., Marblehead, MA