She Said
March 15, 2012
She said,
"you need more confidence.
You're better than
you think you are."
At the time,
I looked at her in horror,
in shame that my wounds
were mirrored on my face,
that she noticed my silent submission,
that she could see
the blood dripping from my soul.
I didn't see
what she was trying to say,
interpreting her frustration at what I couldn't see
as disgust and disappointment
at the very way I was.
I held back,
avoiding her eyes,
afraid at what they might hold,
skulking back in the shadows
like I had been taught to do.
The words she said
did not settle in.
I lacked that
swagger in my step,
easy smile,
straightness in my smile,
directness in my gaze.
She taught me
what I needed to gain,
what I needed to know.
Now I understand
what she was trying to say.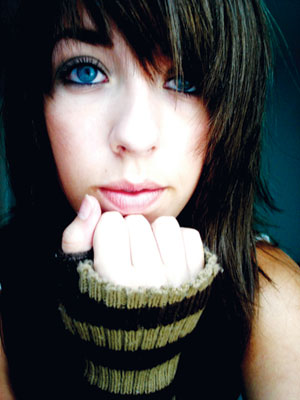 © Brit H., Peabody, MA