Insecurities
March 15, 2012
Insecurities
These insecurities
form cracks in my soul,
scars from where they've lashed me.
They whisper
my apparent weaknesses,
jerking my head down
with the puppet strings
attached to me.
I have changed
into a meek little creature
I cannot recognize-
no one else recognizes me, either.
They groom me
and then
they break me down.
These insecurities
break me down
until I can no longer speak,
can no longer scream
the frustration froths inside of me,
ready to burst
like a geyser,
ready to BURN.
Chained down,
I look up
at the world
I am not confident enough
to be a part of.
Silently,
I weep
but my tears are not visible
on the outside.
These insecurities
have stolen the best of me.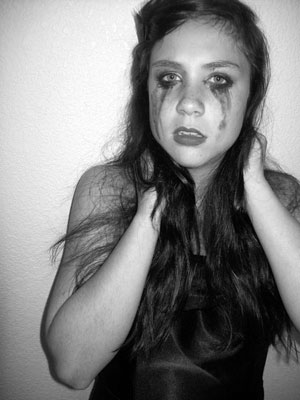 © Tiana D., Monument, CO