The Life of a Tree
March 30, 2012
Orange, yellow, red leaves hanging on the tree.
Soon they will fall,
Drifting peacefully to the ground below.
Soon the tree will be naked,
Ugly without its beautiful leaves.
Soon ice and snow will coat the bare limbs,
Making them once again beautiful.
Soon the ice will melt,
Leaving the tree cold and wet.
Soon new, green leaves will grow,
Feeding the tree once again.
Soon they will turn brilliant colors,
And separate from the giant plant.
Soon the cycle will continue through the seasons,
Winter, spring, summer, fall.
Soon the tree will die,
The bark falling off and the wood rotting.
Soon the tree will fall,
Feeding other plants in the forest.
Soon there will be no sign
That the tree ever existed.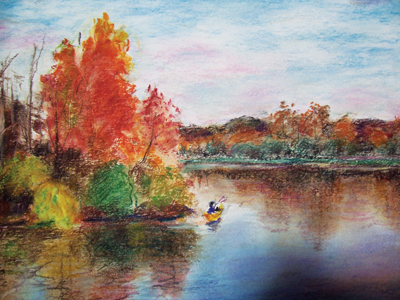 © Xiao H., Naperville, IL