Daisy
March 27, 2012
I am born and I rise up against the dull grasses.
The sun warms me, the cool water refreshes me.
I catch your eye and you turn to me and smile,
So I straighten up and try impress you.
You come and visit me every day during noon.

As my petals expand, you come closer
You pull me from the ground; I leave my sea of nutrition.
You plunk me in a glass of water, and I try to suck it up; I miss the cool soft earth.
As my body wilts, you toss me into the garbage.
I see now that I am no importance to you.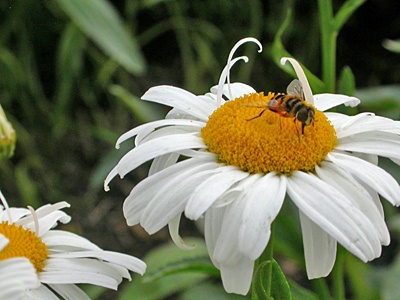 © Erica D., Dresden, OH