Mirror Mirror, Who Can I Be?
March 27, 2012
Her baby-blue eyes are lost somewhere in the blackened skies,
Fields in which she wanders, so vast, a flower lost somewhere between the cracks,
As if she is reading between the lines of Mother Earth's sweet, aged face—
Who calls out to her because she is one of the few who can hear.

Youth paints her sweet face,
But it is her laughter
Her smile
Her wisdom, that define her.
Beyond her years, beyond her fears, she will be the one to stand up—
To speak up.

They say as years pass, innocence and purity are tarnished,
But she believes that in this world that is no longer true,
With society pressing conformity amongst our youth,
Does this innocence still exist?
Perhaps, it lingers amongst the non-conformers?
Not outcasts, rather, the self-defined.

Her lips pursed as in thought,
Physically here, mentally there, in the other pure world she wishes to craft—
The world she has dreamed-up, the world molded—no, sculpted from the ground up, from the soil.


Eyes set on the prize, which is slipping away like the sun setting in the distance,
Like the clock ticking, time running, escaping grains between her fingertips,
Fumbling to grasp them in her hands.

But before taking that step forward,
Before changing the world,
With that shine in her eyes she must take a step back,
To look at herself through another's eyes,
That will be the reason for her wisdom.

The reflection of her that I see,
Could this really be me?
There are golden locks that fall, but where are the keys?
The keys needed to unlock, to unveil the answer,
How to stop the time from leaving,
To prevent those blackened skies from swallowing her whole,
From eating away at the natural beauty, purity that lives in all.
The twinkle in my eyes
The burning passion in my heart
The engine that is my mind constantly running.
To unlock these mysteries, look in the mirror.
See who is looking back.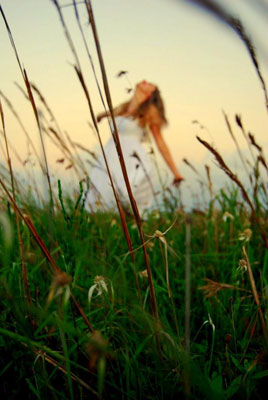 © Richard F., League City, TX