Living Decay
March 29, 2012
I got off the bus one stop late today
and like an aimlessly entranced Thoreau,
I damply meandered my way home.
The grass at my feet sopping with decaying wet,
mud peeking through feeble green fronds.
The sidewalk
Sighing and sucking like newly misted clay.
Drainage channels littered with fertile cracks,
Hearty weeds pluming forth from the
forgotten crevices.

The sky ripens to a humming, swollen grey
Pure periwinkle forges forth from the edges of fraying clouds,
catches the diffusing afternoon light.
The world brims so oddly alive in its decay.

A heady notion.
Because nothing is new growth;
I have not flourished forth from unstirred soil
Have not bloomed from some potent abyss
But from cells and sun and something before that
Singularity from craven dust, shrinking ashes.
Just a patched up, recycled thing
Ages and ages old
Like musty, half-shredded photographs or
ductile wilted leaves.
Living decay.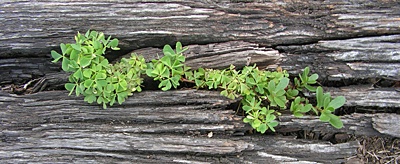 © Chris S., Monaca, PA