The Ghost
March 29, 2012
There is a house somewhere
That is haunted by a ghost.
The very goddess of death
Since her last breath

She has haunted
In the painfully dark recesses
of that house
That she died in.

You know when she is
about to kill
when you unexpectedly
feel a chill.

But this specter
this goddess of death
who has haunted this place
since her last breath

Hell incarnate within this house
burns within
never ending
never weakening

Till she is avenged
for a death she did not deserve.

Her white dress is stained red
with the blood from her neck.

She was murdered
on her home street
that day no one remembers.
A blade dragged across her neck.

Nobody heard her desperate cries
as life
and blood
seeped from her neck.

She died for one reason

Hatred.
A never ending force
Killed this girl.

Now she is the specter
that haunts a house
nobody knows about
a house they don't suspect

only to have their very life
taken from them
just like how she did
that forgotten day.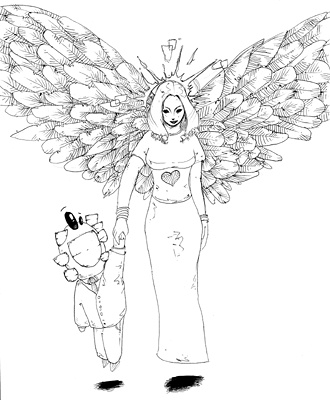 © Benjamin S., New Hyde Park, NY